More Website Templates @ TemplateMonster.com. December03, 2012!
Enjoy Dining in East Delhi at our Finest Restaurant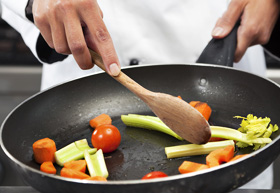 An exceptional dining experience at one of the best restaurant in Delhi awaits you. From authentic North Indian, Chinese, Tandoori, Continental cuisines to healthy menus and intimate private dining area, also stay with us to experience the best home delivery services.
Chaskaa is a harmonious blend of traditional and contemporary sophistication. Visually spectacular in every way, this elegant Indian restaurant is located at the L.S.C Surajmal Vihar, Anand Vihar. Chaskaa seamlessly married the traditional Indian themes with a simple palette of bespoke furnishings.
We serve non vegetarian & vegetarian food that is highly popular because of its exotic spices, delicate herbs with vegetables or meat. We have a wide menu list that includes delish dishes Our tasty meals are appreciated by clients for their amazing flavor and spice. Moreover, our dishes are available at most affordable rates.